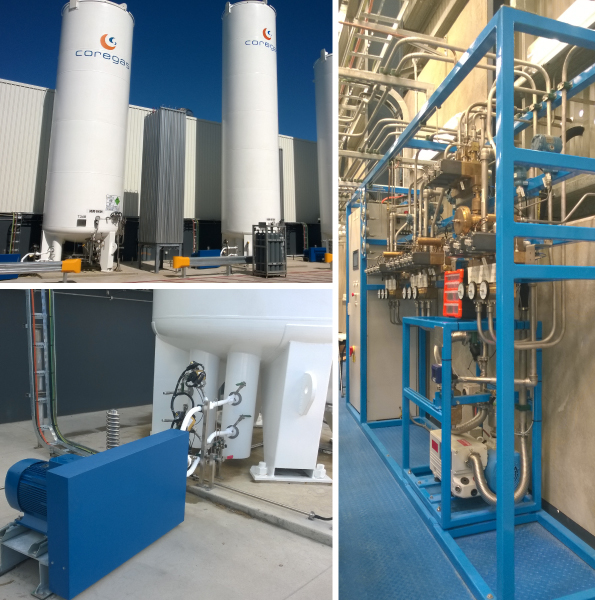 IGAS has just completed their first industrial filling plant for Coregas Pty Ltd in Mackay, Australia.
The project incorporates the latest generation of IGAS' cylinder filling plant range, ensuring maximum productivity and economical use of equipment and assets, with settled pressures up to 300bar.
As well as system training, IGAS provided in-depth maintenance training on site for the Krytem pumps and Hale Hamilton valves. Additionally, for several weeks, remote support for filling recipe tuning was provided from the UK.
In support of our Australian presence, a full country spares holding for key items has been established.
All work was completed to budget and to timescale resulting in a satisfied customer both locally at site and from a head office perspective, ensuring IGAS becomes a key strategic supplier to Coregas in the future. Coregas' Engineering Manager, Chris Rouse, commented "I am very impressed with IGAS and their ability to adapt their filling systems to suite our quality procedures and products. The system they have put together is robust and easily maintainable. Our operators have taken the change in their stride adapting to the new system with ease. In all I am very pleased with the result."
For more information please contact Robert Lee on +44 (0)1483 268269 or
r.lee@igas-ts.co.uk