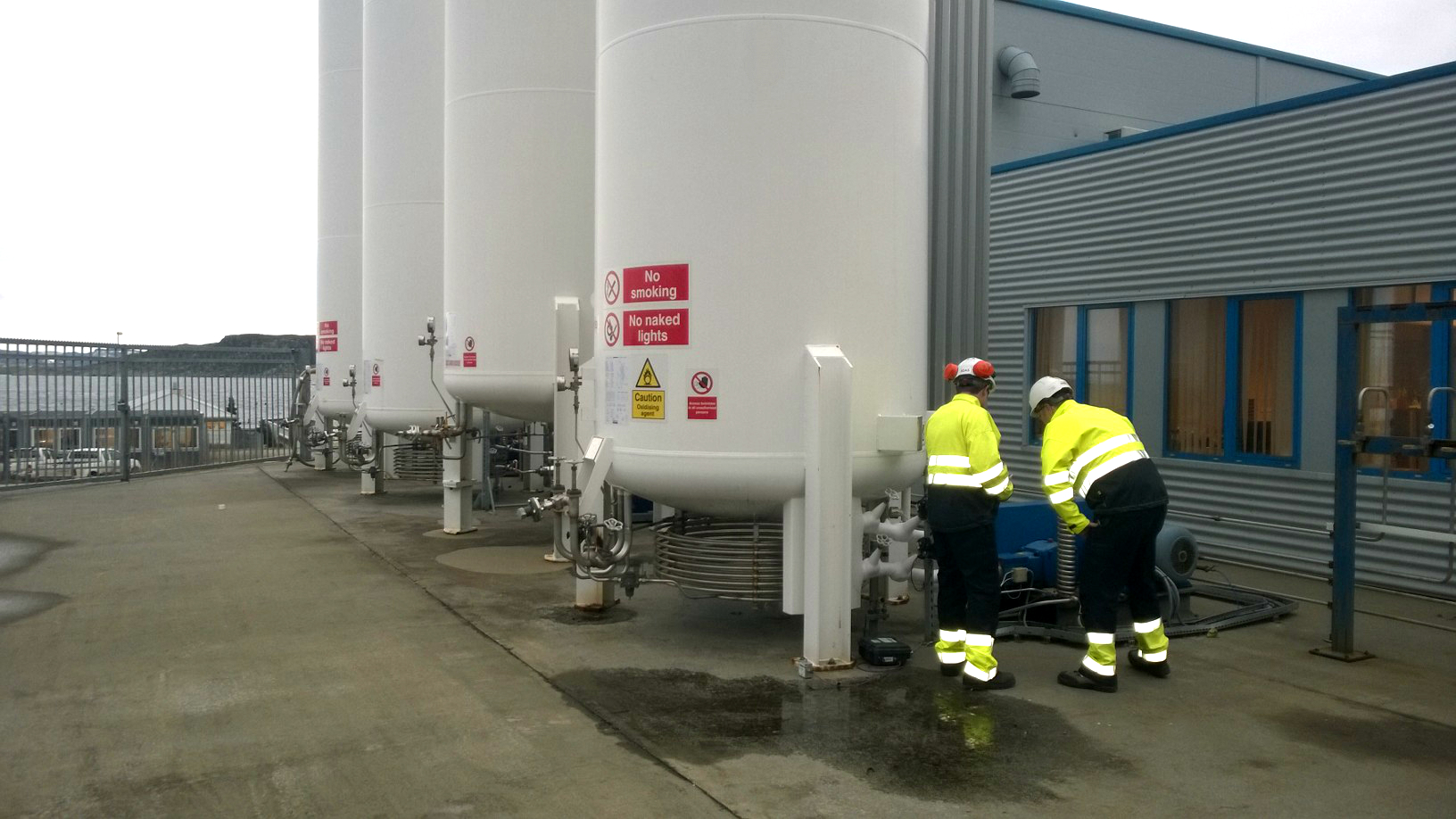 Dominion Gas is a provider of cylinder gases, chemicals and associated services to the international oilfield industry, and are market leader in their field in the UK North Sea, They have a customer base that consists of major oil service companies covering disciplines from diving, welding and subsea construction to pipeline processing, testing, speciality and lab gases and also medical gases.
The 300 Bar Cylinder Filling plant near Stavanger, Norway was designed, installed and commissioned by iGAS in 2006.
iGAS Managing Director, Robert Lee, and Project Services Director Mark Kinnear travelled to Stavanger and successfully carried out the annual plant inspection. Their 2 day visit included a system performance and regulatory review plus optimisation, operator liaison, and providing advice to the client. The report will be issued this week, and follow up actions carried out.
For more information please contact Robert Lee on +44 (0)1483 268269 or r.lee@igas-ts.co.uk